Rotterdam Transport former publications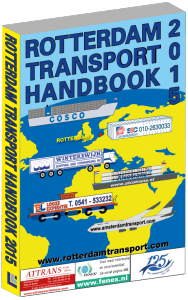 Rotterdam Transport Handboek
As Europe's prime logistical hub, Rotterdam offers the shipping industry unparalleled variety in shipping options.
Irrespective of whether you are in the export or import business, the Handbook provides you with a choice of 800 selected logistical service suppliers.
Logistical service suppliers that rank among Europe's finest, into whose care you can safely consign your goods.
Read more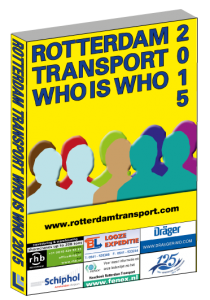 Rotterdam Transport
Who is Who
Who works where in the Port of Rotterdam, addresses and contactpersons, index of branches etc. etc.
Both books were last published in 2015. All content is now published on our website www.rotterdamtransport.com.